T-shirts, Posters, or Professional Makeup. This is where you will find all the extra goodies that make your Zombie Walk experience unique.
*DUE TO CORONA-VIRUS MAKE-UP WILL NOT BE AVAILABLE THIS YEAR. BUT WE WILL BE POSTING MAKEUP TUTORIALS ON OUR SOCIAL MEDIA AS WE GET CLOSER TO THE EVENT*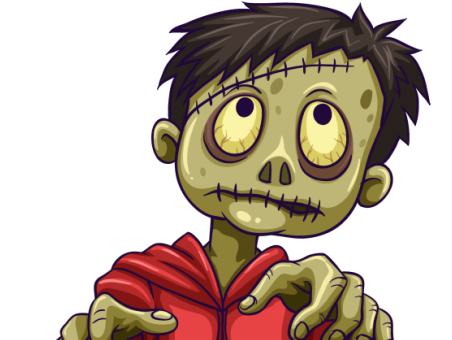 Basic Undead Makeup
This gives you a look of freshly undead. No one will mistake you for the living but there are no prosthetics or goopy blood at this level.
$15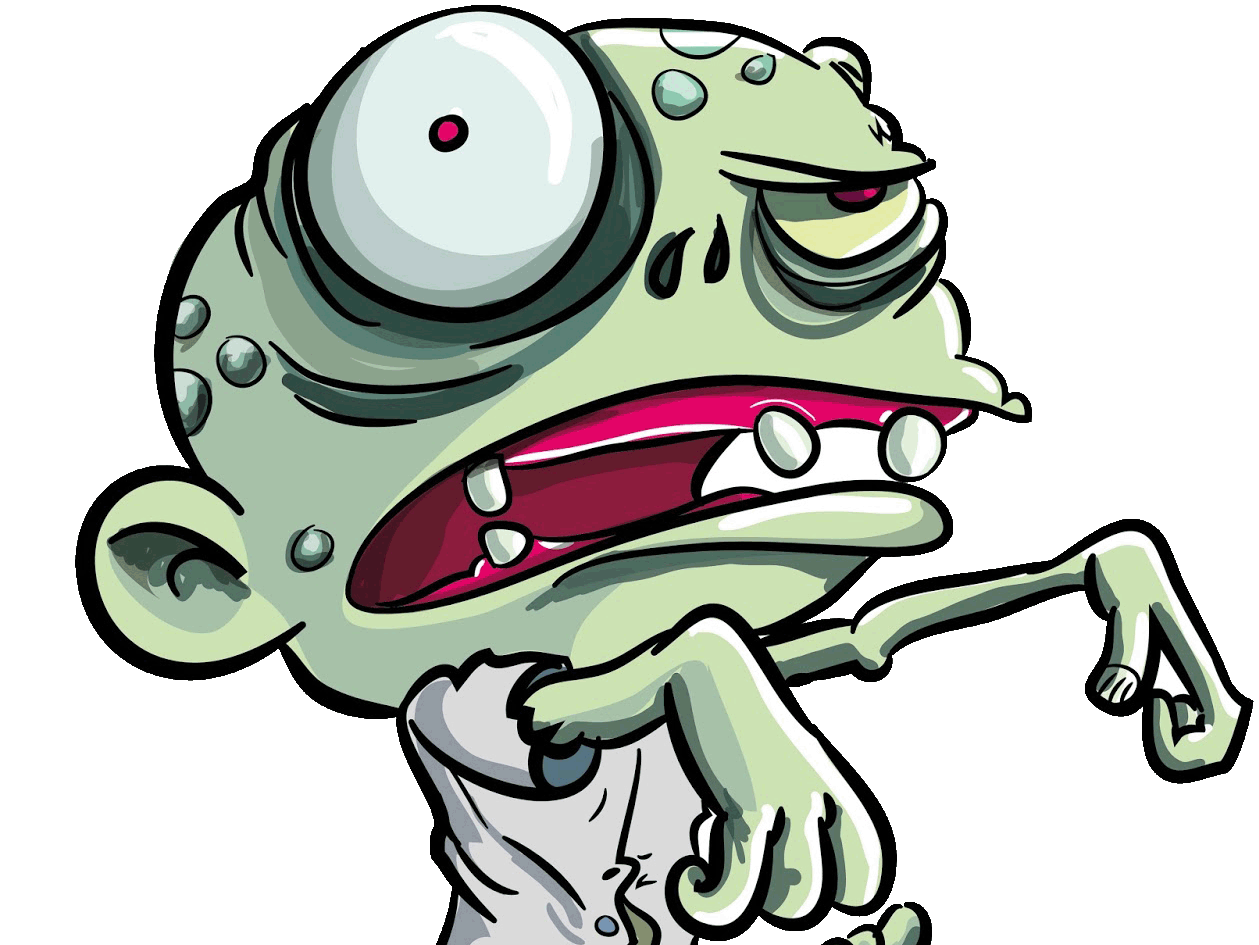 Scary Dead Makeup
A step up from the basic dead look. This level includes one basic prosthetic or the application of your prosthetics. Zombifying your rotting corpse.
$25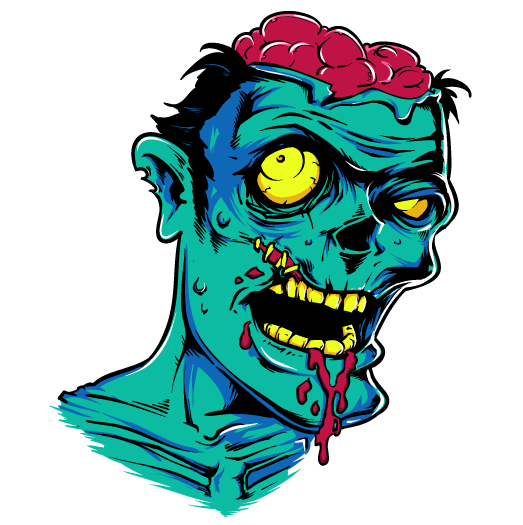 Totally Gross Makeup
People will think you just stepped off of the set for the Walking Dead. All the makeup you need to complete your grotesque look.
$35
Remember…your make-up artists appreciate tips!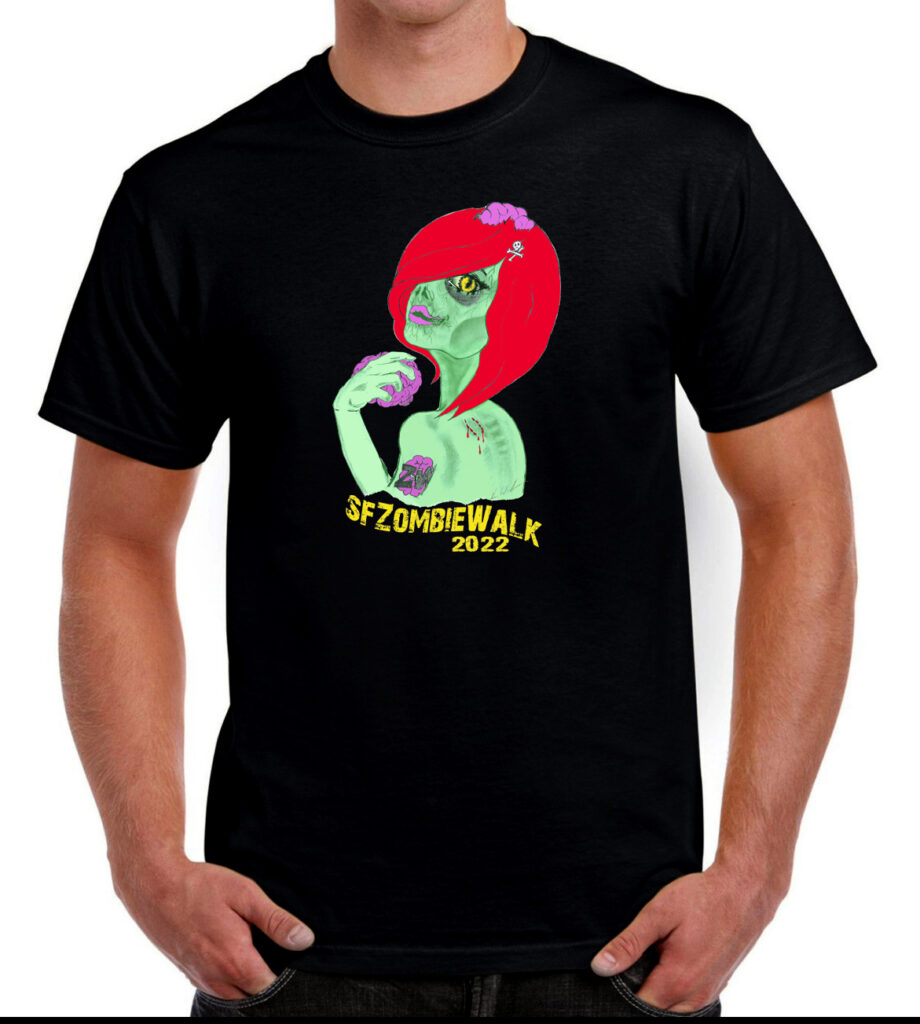 SF Zombie Walk VIP package.
Order your VIP Package today! Get everything you need to show off your VIP status! Exclusive 2022Event shirt, silicon bracelet, Zombie Hunter license, and a SFZOMBIEWALK.com decal. $35
Click HERE to order today
Wanna Help?…
Sponsor or support the SF Zombie Walk. Click to find out how. We are dying to hear from you.